friends cut
. it was a hard decision. but i want to concentrate on those guys who became a very important part of my life - and who are interested in my posts.
so, if you're reading your name here: please take me off your list. thanks for being around for a while and all the best for you.
_oluha_, _somniac_,
a
bernathi, ablog_ortwo, and_ed, annies_icons, anonyhouse, autumnfoxx
b
ases_by_maggie, bitemylip86, bjacrazy, bonorattle,
c
hilibreath,
d
i_br, diianne, dienacht,
e
lerinia, estellasrevenge, evening_star,
f
rackbonelover, franzi1988,
g
irlboheme, gleam,
h
eartagram_lala, house_freak, hughsbeautiful,
i
conlove90, iconofilth, innerchorus,
j
jaddicted, j_u_l_i_e_t_i_k, justtracy,
k
ls010,
l
auma_fairy, livlovlaugh, liz_hiebert22, lostforhouse, lovemexwantme, loveshot, luthien123, lyricsonicons,
m
issynina, morgansslave,
n
ene, nicolejacks, noway_icons,
p
ensieve_icons, potionslover, potterpuffs, prblylaughing,
r
ainjewel, ramong, rangergirl,
s
andy_s, sarahdoesdesign, shinetastic, so_severus, squishysquidgy, starbuck42084, stellypippin, stephanie_gb, sterni75, stjimmyrules, sweet100x100,
t
asyfa, thekillerinme, themcquiadbros, titheniel, tweetpea, twitterchops,
v
isionaryicons,
w
hiteroseofdark, wurlocke,
xlightof_love, xshorty24x, xxjennyrenxx, xsweeney_toddx
one week ago, i told you i was doing a
i'm:

determined

please comment here if you wanna stay - or wanna leave my journal.
i'll be deleting anyone from my flist who wants to leave or didn't reply to this entry within a week. no offence to anyone but we all gotta move on.
well, what can i say? i've never done this before. but i thought it was time for a friends-cut. i know i have quite a lot of friends on my list - some have become an important part of my life and with some of you it just didn't click. please don't take it personal but this is something i've thought about for a long time.
i'm:

sad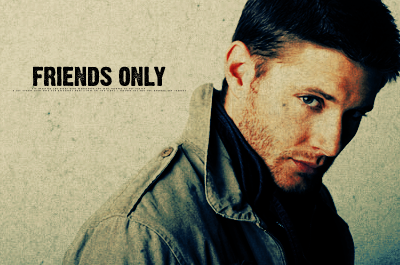 comment to be added. you know, i love meeting new friends :). i just want to know who you are (little paranoid here).
i'm:

awake

i rock to:

green day - dry ice
Your Birthdate: June 14

You work well with others. That is, you're good at getting them to do work for you.
It's true that you get by on your charm. But so what? You make people happy!
You're dynamic, clever, and funny. And people like to have you around.
But you're so restless, they better not expect you to stay around for long.

Your strength: Your superstar charisma

Your weakness: Commitment means nothing to you

Your power color: Fuchsia

Your power symbol: Diamond

Your power month: May
i'm:

got my dates for final exams

i rock to:

none...